6 Best Solutions for Medical Eye Protection
17 July 2023 | Amelia
Eye injuries can be sustained due to a number of factors, for example during applications that involve frequent exposure to chemicals and other hazardous liquids, environments where sharp products may project towards the face, or even from minor particles such as dust or pollen. No matter how minor or major the impact, eye injuries can be debilitating and detrimental to your performance of every day tasks and high risk activities.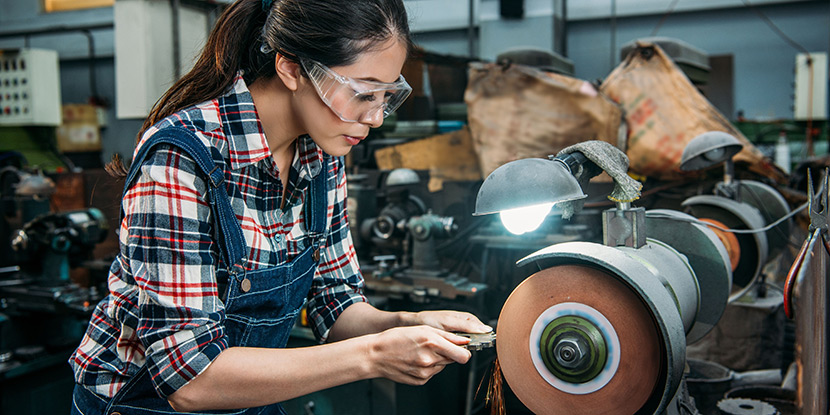 In this article, we've compiled some of our best solutions for managing and preventing eye injuries in your establishments, ranging from our most reliable saline solution irrigation bottles, to our most comprehensive safety goggles and face shields. Read below for ways to preserve the conditions of your eyes and prevent long-term damage.
What's Included In This Guide?
Best Wall-Mountable Eye Wash Station
Why We Love It...
✔ Features a wall-mountable construction for easy accessibility and visibility
✔ Includes sterile saline solution pods and bottles for simple but effective irrigation
✔ User-friendly board with straightforward instructions and illustrations
Ideal For...
✔ Establishments with a high risk of eye injuries
✔ Unqualified first aid responders
Not the Best For...
✘ Use on the go (See our solution)
Editor's Verdict: Whether you're dealing with dry and irritated eyes, or injuries caused by hazardous solids and liquids such as chemical splashes or dust, the HypaClens 3-in-1 Eye Wash Station is the perfect way to replenish your eyes back to a healthy state and reduce discomfort. With the pods and bottles containing a 0.9% saline solution, this station offers a safe way to flush away unwanted contaminants with ease, and even provides a user-friendly guidance chart for those unfamiliar with administering eye treatment.
Best Portable Eye Wash Kit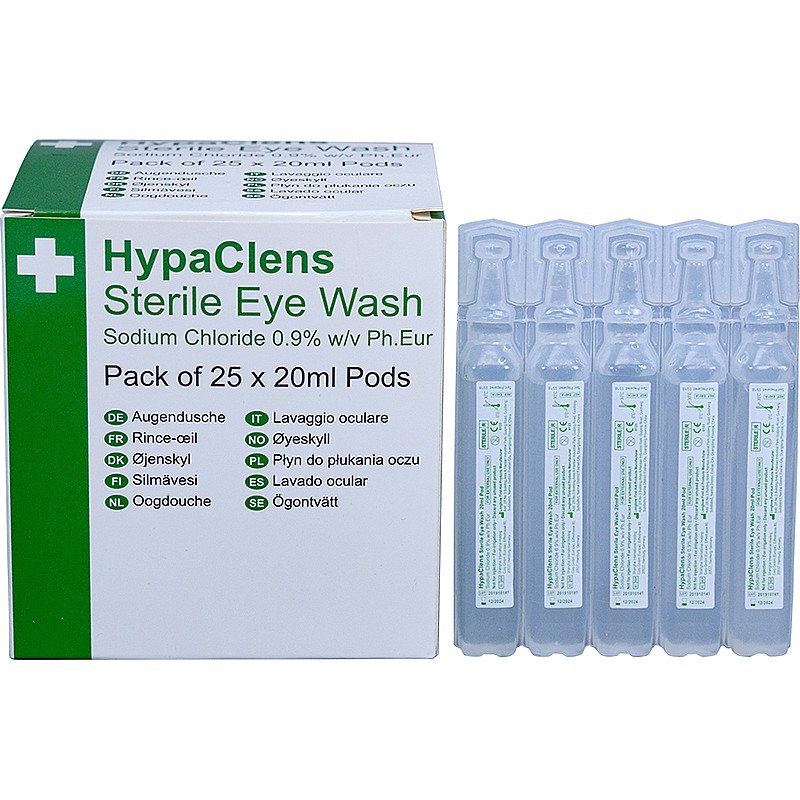 Why We Love It...
✔ Lightweight packaging and construction for eye washes on the go
✔ Soothes irritation and provides immediate relief from discomfort and pain
✔ Can be used to restock existing first aid kits and medical cupboards
Ideal For...
✔ Use in transit, on the go and in emergencies
✔ Environments with a high risk of eye injuries
Not the Best For...
✘ Those who need compressive eye treatment (See our solution)
Editor's Verdict: The HypaClens Sterile Eye Wash Pods (Pack of 25) are a quick and easy solution to treating minor eye injuries and preventing long-lasting or irreversible damage. Supplied in a compact, lightweight strip format, these pods can be redistributed into your first aid kits or accompany you for effective replenishment on the go. Utilising a reliable 0.9% saline solution, users are able to flush away dust, grit and provide immediate relief from incidents such as chemical splashes.
Best Medical Safety Goggles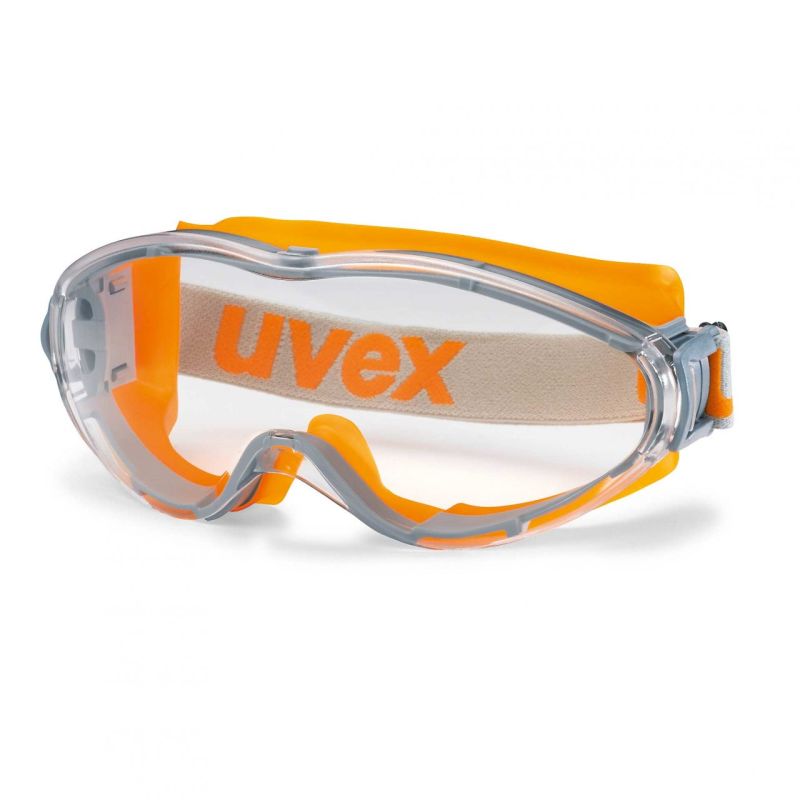 Why We Love It...
✔ Effective protection from airborne particle and viruses
✔ Offer UV 400 protection and high mechanical strength
✔ Anti-fog and scratch resistance lens coating for optimal safety
Ideal For...
✔ Use in medical and lab environments with high risk of injuries
✔ Users who require prescription glasses underneath
Not the Best For...
✘ Those who dislike headband goggles (See our solution)
Editor's Verdict: If your industrial or medical environment poses a greater risk from airborne particles, viruses and other projected hazards, then the Uvex Ultrasonic Clear Safety Goggles are the perfect solution for you. Designed a SupraVision Excellence lens coating and offering UV 400 protection, these goggles provide premium levels of protection against impact, whilst their ventilated, anti-pinch construction ensures users remain comfortable for long periods of time when wearing them. And if orange isn't your colour, these Uvex Safety Goggles are also available in a simple black/grey combination.
Best Over-the-Glasses Safety Glasses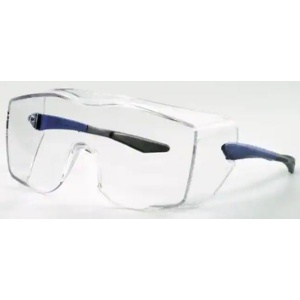 Why We Love It...
✔ Generous amount of coverage suited to fit over most prescription glasses
✔ Offer UV and impact protection from exposure to projected solids and liquids
✔ Anti-fog and scratch resistance lens coating for improved clarity and optimal safety
Ideal For...
✔ High risk environments such as labs or construction sites
✔ Users who require prescription glasses underneath
Not the Best For...
✘ Those who prefer smaller safety eyewear (See our solution)
Editor's Verdict: With the ability to fit over most prescription glasses, the 3M OX3000 Polycarbonate Safety Glasses allow a wide range of users to remain fully shielded in environments that pose a threat to the safety of their eyes. Their versatile design means these safety glasses are suited to a number of medical and industrial environments, including those with exposure to extreme conditions and UV radiation. For maximum levels of comfort, the 3M Safety Glasses are designed with a 5-stage adjustable temple length and lens angle.
Best Overall Safety Glasses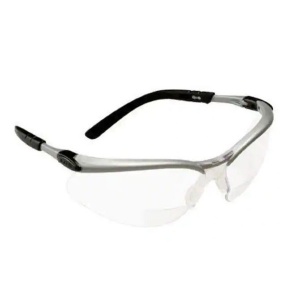 Why We Love It...
✔ Provides resistance to impact and projected particles and liquids
✔ Ergonomic construction with adjustable features for a wide range of users
✔ Anti-fog design ensures clear, unrestricted vision at all times
Ideal For...
✔ Medical facilities, laboratories and other high risk environments
✔ Businesses wanting to purchase PPE in bulk
Not the Best For...
✘ Those who would also like forehead protection (See our solution)
Editor's Verdict: Designed specially for medical facilities, laboratories and research centres, the 3M BX Safety Glasses offer high levels of protection for your eyes against solid particles and chemical splashes. Its versatile construction is suited for the majority of users, featuring soft tip temples and adjustable length settings to maximise your comfort and enable the perfect fit. For optimal vision and enhanced safety when working with smoky solutions or in humid environments, the 3M Glasses are designed with an anti-fog lens.
Best Medical Face Shield
Why We Love It...
✔ Provides full face coverage for protection against bacteria, splashes and solid particles
✔ Strap with adjustable buckles and soft nylon frame offers comfortable fit
✔ PLATINUM LITE anti-fog coating enables constant clear vision during high risk applications
Ideal For...
✔ Medical practices such as surgery, laboratory work and research
✔ Users seeking reusable and lightweight PPE
Not the Best For...
✘ Those who don't require full face coverage (See our solution)
Editor's Verdict: Covering the entirety of your face, the Bollé PFSCURFP02 CURA-F Medical Face Shield with Temples and Buckles keeps more than just your eyes free from harm! High risk applications such as drilling, surgery and lab work can compromise your safety without the correct protective gear, but the CURA-F Face Shield prevents injuries caused from impact, solid particles, chemical and bodily fluid splashes and more. Despite their protective qualities, this face shield is designed to be worn for extended periods of time, with adjustable straps with a buckle and curved temples for optimal comfort and improved safety.
Why Should You Use Eye Wash?
Eye washes, or irrigation stations, are essential in preventing long-lasting damage when experiencing any level of eye discomfort or pain. Often using a reliable 0.9% saline solution, eye wash bottles and pods can be used to flush away unwanted contaminants such as solid particles, chemicals or body fluid splashes, and neutralise and restore your eyes to a healthy state.
Performing eye washes can provide relief for the following:
Redness
Swelling
Stinging
Watering
Blurred vision
Particles (dust or grit)
Exudate (pus or infected fluid)
Many establishments in the UK are obligated under health and safety regulations to provide employees and visitors with the means to administer treatment, meaning having an eye wash station or kit ensures your workplace complies with mandatory laws.
For guidance on how to administer eye washes and more, please click here.
Why Do You Need Safety Eyewear?
Whilst the eye wash kits and stations can be used to soothe casualties suffering with present eye injuries and discomfort, having safety eyewear is a great way to prevent eye injuries from occurring in the first place. Certified under EN 166 standards, safety goggles, glasses and face shields meet many safety requirements for protective eyewear, offering protection against:
Impact
Penetration
Splashes (chemicals, body fluids)
Solid particle projection (dust, grit)
Heat
UV rays
Fog
Smoke
Often designed with versatile and adjustable features, users can remain comfortable over extended amounts of time as well as fully shielded from flying objects and liquids. Suitable applications include:
Final Thoughts
Having the means to prevent and to treat eye injuries with efficiency is essential in environments where hazardous materials are frequently handled. Whilst we feel this list reflects our top solutions for managing and caring for your eyes, you can explore the following links below for alternative options.