Sunday, 18 July 2021 | Admin

Whether you want an entire first aid kit refill, or to stock up on supplies, we've got you covered. From plasters and dressings to antiseptic cream and scissors, learn where and how to refill your first aid kit.
Monday, 2 November 2020 | Admin
The Oval-8 Finger Splint is a versatile support designed for immobilising and stabilisation of injured and deformed finger joints. Find out how to wear the Oval-8 Finger Splint for your specific condition to ensure the most comfortable and supportive fit.
Monday, 2 November 2020 | Admin
The Oval-8 Finger Splint is ideal for immobilising the joint to encourage proper healing and joint correction, whether you're suffering from arthritis or a minor finger injury. To help you find the correct size, we've compiled this handy guide.
Friday, 6 March 2020 | Admin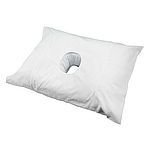 When you work in a care home, your top priority is your resident's health and well-being. But sometimes it's hard to work out the best way to make a difference to an individual resident's life. This can be due to a number of reasons, such as reduced communication caused by physical illness or dementia. That's why it's a priority to make the available universal comforts the best that they can be.
Friday, 10 November 2017 | Admin
Paraffin wax treatment is a deep heat therapy that can be used to relieve stiffness in joints, relax sore muscles, soothe dry skin and increase blood circulation. During the treatment process, heated oil-based wax is applied to specific areas of the body and is then left to cool before being peeled off. This is one of the most effective methods of deep heat therapy (sometimes called Thermotherapy), and aside from clinical use for muscle injuries, chronic joint conditions and skin disorders, it can also be used to soften skin during facials, manicures and pedicures. Read on to find out more about this treatment.
Thursday, 7 September 2017 | Admin

Vaccines and medication must be stored at precise temperatures, and any deviation in this can result in contamination, waste, and subsequent expenditure following stock replenishment. Read on to discover the best refrigerators for storing flu vaccines to help keep your stock at optimal temperature.
Monday, 20 March 2017 | Admin
Providing exemplary care during treatments and examinations is paramount for ensuring high levels of patient satisfaction. However, for many patients the healthcare experience begins before their appointment; the time spent beforehand in waiting rooms can impact on patient stress levels and subsequently affect the success of the consultations.
Tuesday, 14 March 2017 | Admin

When storing and disposing of sharps such as needles, syringes, and medical tools, using the right containers is essential for ensuring that the safest possible treatment of waste is carried out. The Sharpsguard sharps containers and waste bins have been specially designed to meet the required standards for the disposal of medical waste. This handy guide will help you assess which containers will be right for you.
Thursday, 10 November 2016 | Admin

The road to recovery can often be a bumpy one. After foot surgery, trauma or ulceration, your foot is in an extremely vulnerable position – if great care is not taken, the healing process can stall, and your condition can sometimes even deteriorate. But this need not mean you have to remain bedridden or immobilised for months on end while your foot slowly recovers – indeed, attempting to do so can bring its own set of problems.