Friday, 25 February 2022 | Tenzin
Medical couches play a vital role in patient care and there are many key factors to consider. Read on to Discover Why You Should Unvest in SEERS Clinnova Couches where you'll find a range that's suitable for various examinations and treatments.
Thursday, 25 November 2021 | Admin

Being able to monitor your own blood pressure at home can help you to get on top of your health by alerting you early of any potential health issues. View our Best Home Blood Pressure Monitors to find the ideal device for easily monitoring your blood pressure at home.
Saturday, 21 August 2021 | Admin
Latex allergies are most common among those who must wear latex gloves often, and so a real struggle for many medical professionals. To save you time and frustration, we've put together our guide to the Top 5 Latex-Free Gloves.
Sunday, 18 July 2021 | Admin

We sell a wide range of medical gloves that are sourced from across the world, and trusted by doctors, surgeons and the NHS. To help you, we've created this guide showing you Our Best Medical Gloves.
Sunday, 18 July 2021 | Admin

Whether you want an entire first aid kit refill, or to stock up on supplies, we've got you covered. From plasters and dressings to antiseptic cream and scissors, learn where and how to refill your first aid kit.
Sunday, 2 May 2021 | Admin

The law requires schools, offices, sports teams and more to have a first aid kit on site. This blog explains Our Best First Aid Kits, allowing you to get on the right side of the law.
Monday, 2 November 2020 | Admin
The Oval-8 Finger Splint is a versatile support designed for immobilising and stabilisation of injured and deformed finger joints. Find out how to wear the Oval-8 Finger Splint for your specific condition to ensure the most comfortable and supportive fit.
Monday, 2 November 2020 | Admin
The Oval-8 Finger Splint is ideal for immobilising the joint to encourage proper healing and joint correction, whether you're suffering from arthritis or a minor finger injury. To help you find the correct size, we've compiled this handy guide.
Friday, 6 March 2020 | Admin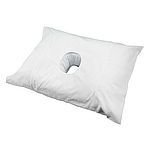 When you work in a care home, your top priority is your resident's health and well-being. But sometimes it's hard to work out the best way to make a difference to an individual resident's life. This can be due to a number of reasons, such as reduced communication caused by physical illness or dementia. That's why it's a priority to make the available universal comforts the best that they can be.
Thursday, 15 August 2019 | Admin

Toddlers are unstable. Even after two years a toddler will fall around 38 times a day. Non-slip grip socks work by using a textured tread that sticks to the floor, ideal for any toddler getting to grips with walking.