Discover Why You Should Invest in SEERS Clinnova Couches
Friday, 25 February 2022 | Tenzin
Treatment couches are essential items of furniture in hospitals and clinics and they're in constant use on a daily basis. That's why it's essential that they are comfortable, hygienic, versatile and durable.
The SEERS Clinnova Couches are a market-leading range of examination couches and treatment tables launched in 2019. They're made to the highest standards and extremely durable which is proven by their lifetime warranty on frames.
However, we know it's not always easy to differentiate between medical couches as most look much the same at first glance, so let's look at the main reasons Why You Should Invest in SEERS Clinnova Couches.
Why Should I Trust SEERS?
Founded in 2008, SEERS are an innovative medical engineering company who design and manufacture a wide range of ergonomic treatment, examination and rehabilitation couches. Developed by experts to provide comfort and safety to patients as well as promote good posture and ease of use for medical staff, they are popular in hospitals, clinics and schools for children with special needs.
Easy Clean Upholstery with No Visible Staples
Unlike most other medical couches, Clinnova couches don't have any visible staples which means bacteria can't grow under them. Instead of the traditional hessian material that is prone to fraying, these are made from durable, recycled ABS backing that's commonly used in the automotive industry. The upholstery is easy to clean which not only keeps it hygienic but also enhances the life of the couch.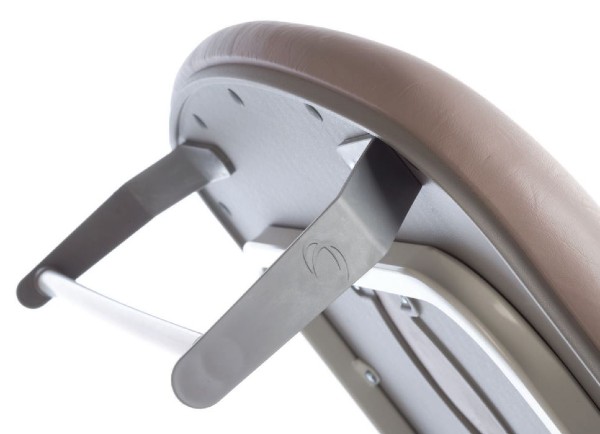 Anti-Microbial Frame to Minimise Spread of Infection
Patients who go to hospitals and clinics are often vulnerable who seek to improve their health so it's important that they are treated in a safe environment. To reduce the risk of infection, all Clinnova couches are made with an anti-bacterial powder-coated frame and anti-microbial upholstery.
Anti-Entrapment Gas Struts for Reduced Risk of Injury
Indicative of great design and attention to detail, all Clinnova couches are fitted with anti-entrapment gas struts as standard. This helps to reduce risk of injury to the clinician and any surrounding apparatus or furniture.
Greater Couch Width and Safe Working Load
In order to accommodate the growing number of larger patients, Clinnova couches have increased the safe working load (SWL) and upholstery surface. All models are now 70cm wide with standard couches able to support patients up to 265kg (585lbs) and deluxe couches having a SWL of 285kg (630lbs).
Choice of Base – Classic or Premium
Classic Base
All standard couches come with a classic base where there are gaps between the leg frames.
Premium Base
You can choose an upgraded premium model which has a fully encapsulated base for a sleek look that's also easy to wipe.
Choice of Height Operation – Hydraulic or Electric models
Hydraulic Height Operation
These couches can be manually raised by pressing the levers on either side. Patients should be on the couch at the minimum height prior to adjusting it for treatment.
Electric Height Operation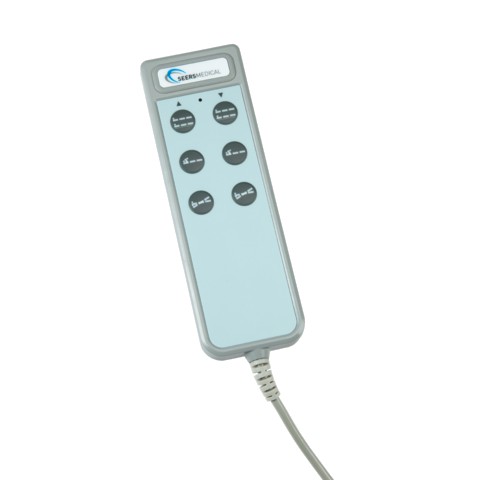 For a smooth height elevation at the touch of a button and at a constant speed, you can opt for an electric model. For couches that have adjustable backrests, you can use the same hand switch to control them at your desired angle.
Choice of Wheel Design - RWD, LMWD or IBC
Retractable Wheel Design (RWD)
A popular choice thanks to its versatility, models with a retractable wheel design (RWD) have levers at both ends and on each side of the couch. To raise it on its wheel for transport, the levers at each end must be pressed downwards and once it's in the desired location, the levers should be flicked upwards to drop the couch down on its legs.
The castors have a diameter of 75mm and combined load capacity of 300kg but they should be moved without any patients on board.
Large Mobile Wheel Design (LMWD)
Ideal for moving around hospital corridors and bends, the large mobile wheel design (LMWD) has a central locking system. All four castors can be simultaneously locked by pressing the red lever while the green lever should be pressed to activate the controlled steering facility.
The castors have a diameter of 125mm with a combined load capacity of 600kg, and can have patients on board making them suitable for recovery couches.
Independent Braked Castors (IBC)
The most economical out of the three options, independent braked castors (IBC) have a lever at the top of each wheel which must all be pressed to lock the couch in a stable position. For transportation, the levers must be flicked upwards but this design does not have a steering facility so care must be taken around corners.
The castors have a 125mm diameter with a combined load capacity of 400kg.
Precision Made Bearings
All moving parts of Clinnova couch frames are fitted with precision made bearings so that they can be raised and lowered quietly without squeaking. They also help to prolong its lifespan with minimal maintenance required.
Fifteen Colour Options
Most of the Clinnova range are available in a choice of these 15 colours: Brown, Black, Burgundy, Canard, Cream, Dark Blue, Dark Grey, Light Grey, Lotus Green, Olive, Pepper, Poterie, Red, Sky Blue and White.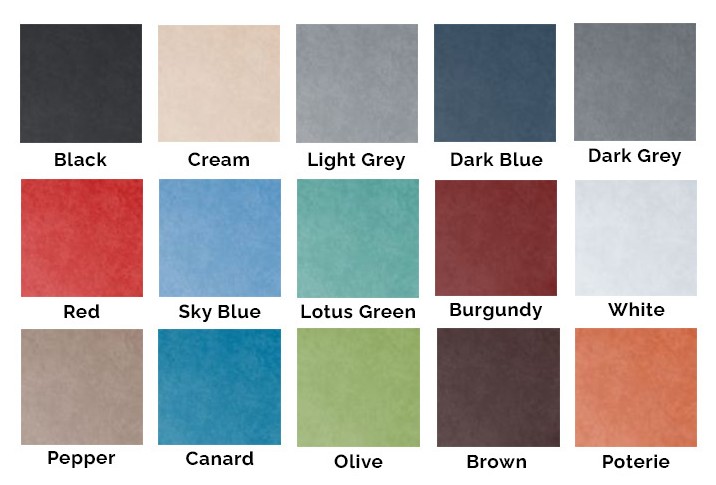 So whatever your taste or décor of your surgery, you are bound to find the perfect couch that's not only practical but also looks stylish.
Numerous Configurations and Specialist Couches
In addition to all the options above, the Clinnova range is available in 1-, 2- or 3-section configurations depending on your need. Some are designed especially for specific procedures such as podiatry, gynaecology and therapy where you will find adjustable backrests, footrests and side rails to benefit both patient and clinician.
| | | |
| --- | --- | --- |
| | | |
| Podiatry Pro | Gynae Pro | Therapy Hygiene Table |
A Couch to Last a Lifetime
Made to the highest standards with the greatest care, all Clinnova couches come with a lifetime frame warranty against weld or material failure, assuming operating and servicing guidelines are adhered to. The moving parts of the couch have a five-year warranty.
So, whether you're looking for new couches for your hospital, clinic, surgery or school, you can be assured that you will find the perfect one from our range of SEERS Clinnova Couches.
We know what a vital role medical couches play in patient care so if you'd like any further information, we're more than happy to help. Our dedicated Customer Care team can be contacted at helpdesk@medicalsupplies.co.uk
Let us know in the comments if you found this useful and which couch you'll go for, or find us on Twitter or Facebook!